Craspire DIY Project--How to Make Logo Flags with Wax Seal Stamps
Hello, my dear friends, welcome to Craspire project. Today we are going to share how to make mixed color wax seal stamp crafts with 25mm wax seal stamp head. In this tutorial, we use an angel pattern. Read more and start with Craspire!
Supplies Needed for This Project:
Golden metallic marker
Mixed color satin ribbons
Wax warmer furnace
White paper sheet
Tealight candle
Glue stick
Scissors
Lighter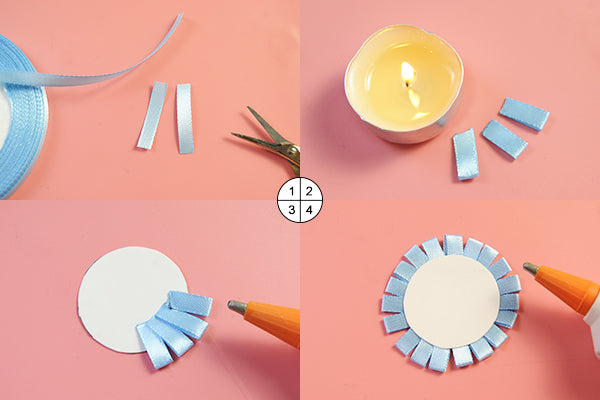 Step 1: Make a round paper sheet with satin ribbons
1. Cut the blue satin ribbon into small pieces with scissors. Please be careful with the scissors.
2. Light up your candle and cover the ends of the ribbon with the candle.
3. Use the glue to dip the ribbon onto the white paper sheet in turn. Please note that the final shape is a circle.
4. Take out a piece of white paper sheet and stick it over. Such a simple model has come out, have you learned it?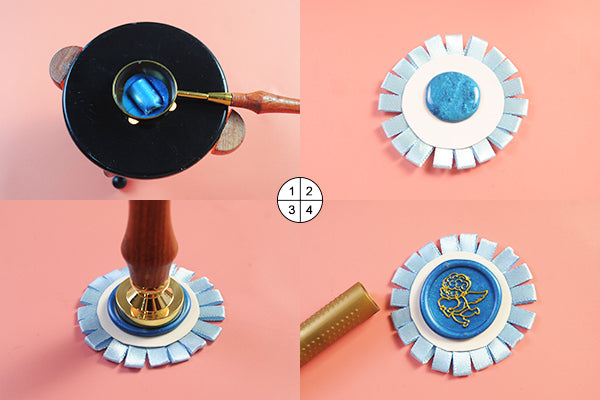 Step 2: Stamping on the paper sheet
1. Light up your candle and put it in the warmer. Then put a bit of blue wax sticks in your spoon. With the temperature of the warmer heating up, the surface of warmer is hot. Please be careful not to touch the surface.
2. When the wax is all melted, please pour the wax onto your paper sheet. We can try to make the shape as round as possible.
3. Before you remove the stamp, you are supposed to wait for seconds to chill the wax.Then we can use angel & fairy wax seal head to press it. That's an interesting try!
4. You can use a golden marker to make the angel more shining. Such a lovely angel pattern, are you attracted by it?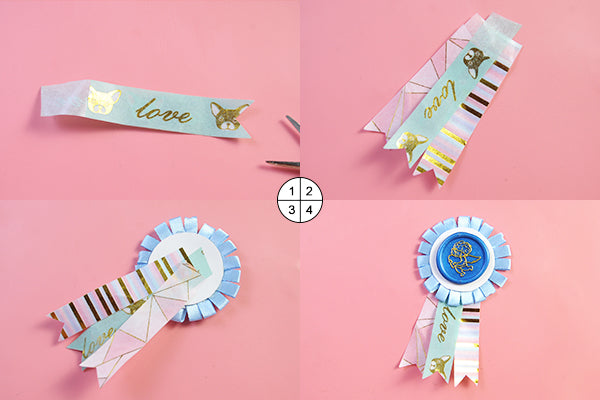 Step 3: Washi tape decoration on the logo flags
1. Cut a section of the tape with scissors, then cut it into a triangle at one end. This makes it more delicate and beautiful!
2. We need two more of these tapes, so let's do it quickly!
3. Tape the three pieces of tape to the back of the previous paper sheet. We can make it as beautiful as possible.
4. Turn the paper sheet over and clear it up. So we have a wax seal decoration, do you like it?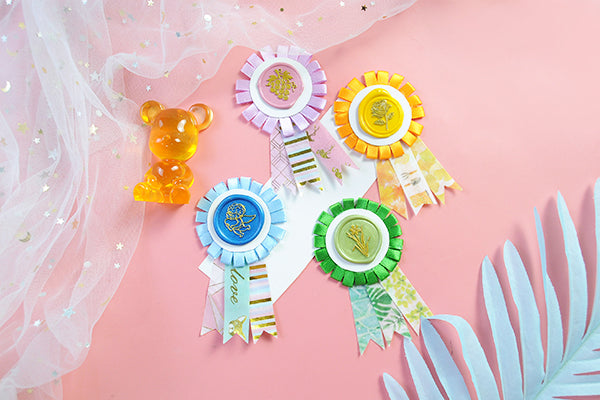 This difficult? Not really. We can also use the above steps to make other color sealdecorations, such as pink, yellow or green. Which is your favorite? Welcome to share your idea with us.
Thank you for watching! A hug from Craspire.