Craspire Beginners Project--How to Make Mini Rose Wax Stamps
Hello dear friends, welcome to Craspire project. Today we are going to share how to make mixed color wax seal stamp crafts with 15mm golden metal handle stamps. In this tutorial, we use a rose flower pattern. Read more and start with Craspire!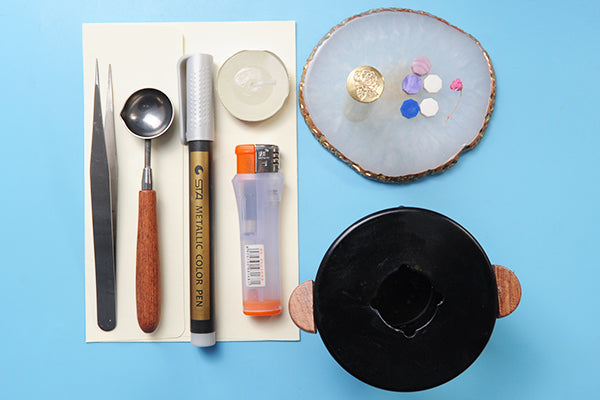 Supplies Needed for This Project:
Metallic Markers
Tealight Candle
Dry Flower
Envelopes
Tweezers
Spoon
Lighter
1. Light up your candle and put it in the warmer. The tweezers may be handy.
2. Put three wax beads in your spoon. We choose these three colors: rose pink, white and purple. and heat up on your warmer. With the temperature of the warmer heating up, the surface of warmer is hot. Please be careful not to touch the surface.
3. While melting the wax beads, you can try to use a tool to stir the wax. Look, the three color wax beads are mixed and look like a beautiful lavender color.
4. Pour the wax onto your envelope. We decorate it with a pink dry flower. Before you remove the stamp, you are supposed to wait for seconds to chill the wax. Romantic rose, do you like this stamp?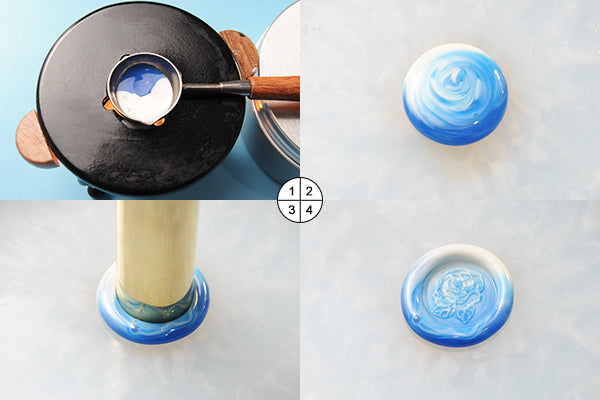 Let' make a second try! How about using two white beads and one blue bead this time?
1. Put the three wax beads as we did last time. Wait and do not stir them. We want to make a gradient blue color stamp.
2. Pour the wax on a cooling pad. We try to make the shape as round as possible. We can see that the color varies from the bottom to the top.
3. Use our golden rose stamp to print the rose pattern. Interesting try!
4. After the wax is cooled, we can remove the blue rose stamp from the pad.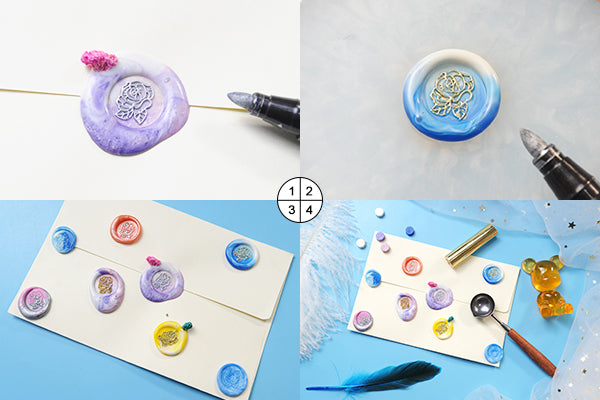 Are the two stamps difficult? Not really. Let's make them more shinny now!
For the lavender color rose stamp, we decorate it with a silver metallic marker pen.
As for the blue one, golden marker matches it better.
After the paintings dried, the beautiful rose stamps are finished. We also try to make more rose stamps in yellow, orange, pink and silver. Which is your favorite? Welcome to share your idea with us.
 Thank you for watching! A hug from Craspire.